I have pursued a wide variety of interesting projects ranging from web development to deep learning research. In the past, I have interned at Roblox Corporation and Optum as a software engineer. Currently, I am part of the Security and Privacy Research Group (Wisconsin-Privacy) working with various professors and PhD students on research involving machine learning and privacy. I am an easy-going person that enjoys all sorts of experiences and challenges. I believe in holding myself to a standard of working efficiently and being upfront about things. Outside of work, I love playing video games and just chilling out with folks.
Projects
Face-Off: Adversarial Face Obfuscation
To help prevent users' faces from being recognized with deep learning, we hide faces by applying imperceptible adversarial perturbations to uploaded faces. Face-Off uses the transferability property of adversarial examples to cause faces uploaded to proprietary face recognition platforms to be mislabeled. This way, users can still use face detection services, but do not have to be worried about their faces being associated with locations and activites, nor do users need to worry about their faces being scraped for training data.
Find our paper at https://arxiv.org/abs/2003.08861
See our web application at https://faceoff.xyz

A high-level overview of Face-Off's system.
Rearchitecting Classification Frameworks For Increased Robustness
We enforce invariances found in objects to improve the robustness accuracy trade-off found in Deep Neural Networks (DNNs). Our evaluation is performed using multiple adversarial defenses across various domain specific tasks (traffic sign classification and speaker recognition) as well as the general case of image classification.
Find our paper at https://arxiv.org/abs/1905.10900
See our code at https://github.com/byron123t/3d-adv-pc and https://github.com/byron123t/YOPO-You-Only-Propagate-Once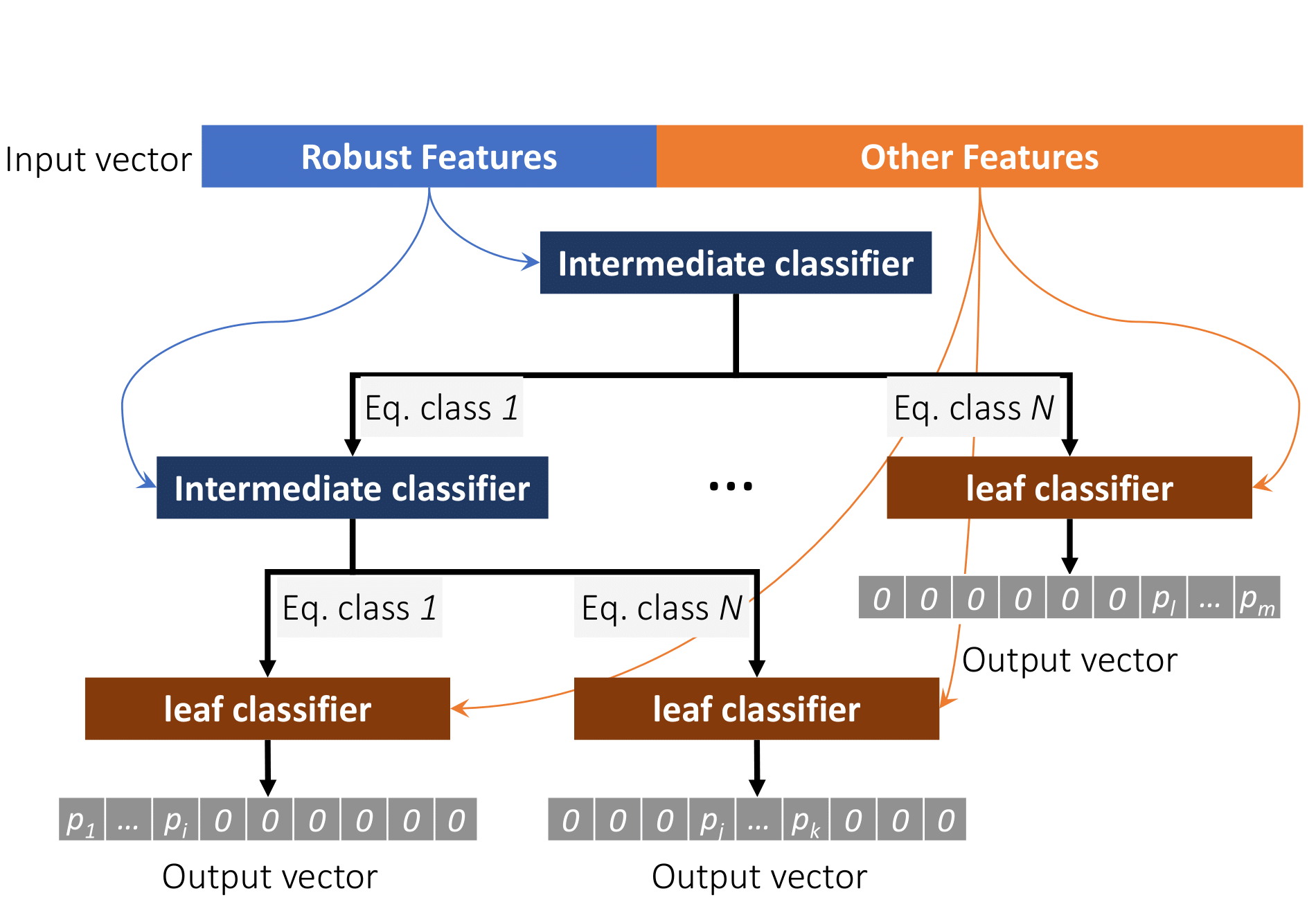 Our high level design of a hierarchical architecture which enforces robust features or invariances
Administrative
I'm always open to collaborating with people on research or startup ideas.
Please feel free to contact me via email at byron123t [at] gmail [dot] com
Or add me on LinkedIn here https://www.linkedin.com/in/btang12/